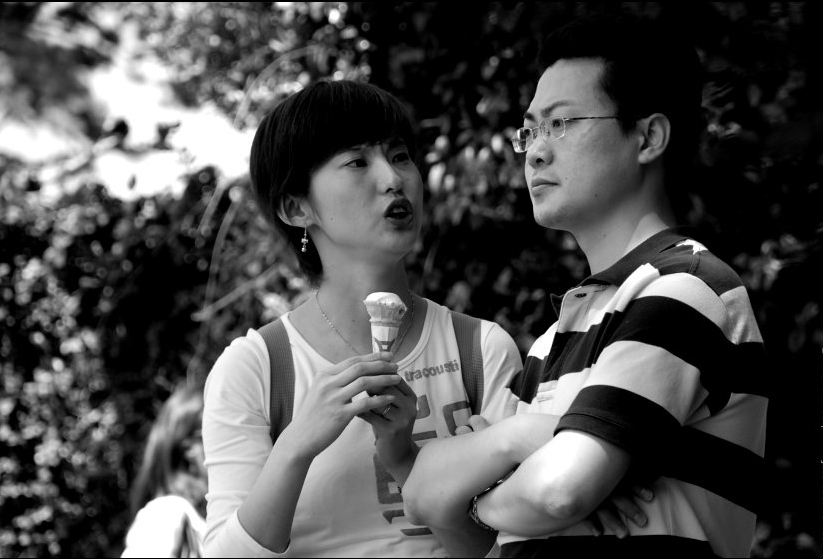 On April 17 2012, Yeap asked: "How to make the other half confront/face the issue instead of avoid discussing/touching the issue?"
Thanks Yeap, for this important question. The short answer to your question is: invite your partner into a safe conversation with you about the issue.
But how do we do that?
When we come across as too demanding, our partners can feel as if we are forcing them against their will. The more we try to pry open their shell, the harder they clam up. Sometimes, by backing off a little and trying to understand their perspective, we can figure out more effective ways of reaching them. Begin by asking yourself this question: why might my partner not want to talk about this important issue with me?
Here are several reasons I can think of.
1. Feeling Safe. Maybe our partners don't feel safe talking about some issues with us. Maybe there is something about the way we respond that intimidates them or causes them to think that talking with us will only lead to more conflict. And so it feels safer for them to avoid us.
2. Readiness. Maybe they are not ready to deal with the issue for themselves. Although we may be comfortable enough to deal with a challenge, we need to be aware that our partners may not be. Maybe there is something more to what meets the eye — the issue may reflect a deeper childhood wound in our partner. Maybe to talk about an issue would bring up all kinds of deep hurts, and so they avoid.
3. Skills. Sometimes our partners don't talk about issues because that is how they have handled difficulties all their lives. Perhaps their experiences in their family-of-origin taught them that it is best not to talk about problems. (Sometimes, entire cultures behave in this way — think of Malaysia and the idea of not talking about sensitive issues.) In short, people do what they know. To do something different may require learning new skills, for example, how to enter into and have difficult conversations effectively.
By understanding what is going on for our partners in their reluctance to address a topic, we can better empathize with them. When we genuinely empathize, a certain kindness or love may well up in us that may make it safer for our partners to open up. Sometimes, as the saying goes, soft words can win hard hearts.
I hope this was helpful for you. If you have a follow-up question, please post it here and I will comment more on the topic.
—
© Johnben Loy, 2013. Unauthorized use and/or duplication of this material without express and written permission from this blog's author and/or owner is strictly prohibited. Excerpts and links may be used, provided that full and clear credit is given to Johnben Loy and www.johnbenloy.com with appropriate and specific direction to the original content.