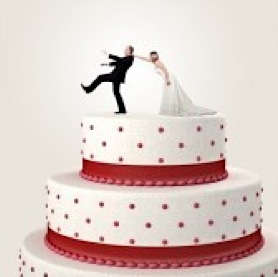 When BFM 89.9 contacted me to do a show on the topic of "how to affair-proof your marriage," I said, "sure, I know about that topic." Little did I know, however, that when you type in these words in Google — how to affair proof your marriage — it results in pages and pages of advice on just how to do that!
But I did not search the internet prior to the BFM show. Armed only with my training and a decade plus years of experience helping couples to work through relationship infidelity, I went on air with Meera Sivasothy and we chatted. [Scroll down to listen to the podcast.]
I enjoyed our conversation. I felt that I had something to say that came from within myself rather than to read off a list of what other people had suggested. That was meaningful. There is something about being able to opine out of your own rich and unique experiences that bring new value: value to yourself, value to the person listening to you, and value to the relationship between the two of you.
A few enquiries had come to my office after the show was aired last Thursday. One woman said that when I shared that I had to work through my own family-of-origin issues first before coming to a place of clarity and certitude in my marriage, it struck a chord within her. Right there — my own personal sharing — that was valuable for her. But not only for her, I too valued her feedback. To know that my experiences added value to her life was deeply meaningful for me. And on the interactional level, our conversation about that was also valuable between us.
When we make a decision to engage with life more positively, we can find value in almost anything, even something as painful as infidelity. I was very moved by one of my clients who has made great strides in her healing journey post-infidelity. She said to me (and she gave me permission to share this on my blog):
You know, even though I thought earlier that I would not be able to survive through this, now, I think that my husband's affair was the best thing that ever happened to me. Everything I had ever feared actually happened. I was smacked in the face with it. I was forced to work on my fears. Now, I have nothing left to fear.
Lo and behold, a book had actually been written along the lines of what my client above said. The title is "My Husband's Affair Became the Best Thing That Ever Happened to Me" by Anne Bercht. I have not read it, but book description and recommendation on Amazon caught my attention:
Brian (husband): After nearly two decades of marriage to a sexy, loving woman – with whom I made love almost every night – I came home from work one evening and told her I was moving out, leaving her for another woman. Lucky for me, my wife refused to give up on our marriage. We are now closer and more committed than ever. What you're probably wondering is, if I loved my wife so much, why did I do it? In this book, I have answered that question.

Danielle (teenage daughter): When my father told me he was leaving my mother for another woman, I felt it was me he was abandoning. I wondered "what has my whole life been so far, a joke?" In this book, I share the truth about my feelings

Anne (wife): My Husband's affair became the best thing that ever happened to me, yes eventually, but it was also the most devastating of my life. There was a time when I wondered if I could even live through it.

"My Husband's Affair" deliberately removes itself from providing "the theoretical and psychological" explanations for the why of infidelity and instead purposes to take readers on a gut-honest, courageous, straight-from-the-heart journey into the lives of a couple/family who endured the aftermath of an affair. A must-read before couples, facing infidelity, make life decisions they may later regret. This book provides an alternative to the expected… hope that it's not over.
Don Huston, BTh, MC, RCC, Couples Therapist
I like that. Honest, personal, experiential — sharing from the heart, rich and deep lessons of life that add value to the author(s), the readers, and the unbounded relational space between us all. And I would like to do the same. Here is the conversation of meaningful value between me and Meera: "Infidelity: How to Affair-Proof Your Marriage" on BFM 89.9 (aired Thursday 14th March 2013). I hope you find it to be of value too.
(Click here if you cannot see the podcast icon above.)
Going Deeper
Have you experienced infidelity in your relationship? What insights and learning lessons have you gained from that? Feel free to leave me a comment. (Please note: only legitimate comments will be published.)
—
© Johnben Loy, 2013. Unauthorized use and/or duplication of this material without express and written permission from this blog's author and/or owner is strictly prohibited. Excerpts and links may be used, provided that full and clear credit is given to Johnben Loy and www.johnbenloy.com with appropriate and specific direction to the original content.