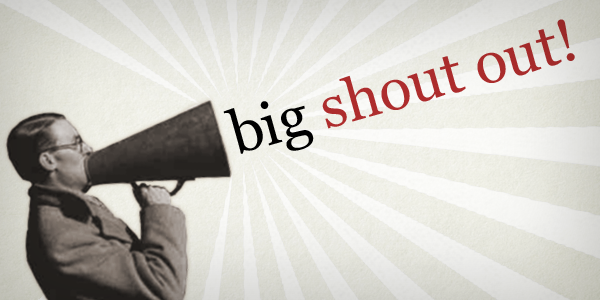 We all have someone we look up to. Today, I want to write about a friend of mine for whom I have incredible respect: Mary Kelleher, LMFT, PhD (cand.).
In the field of psychotherapy, I look up to two types of experts: (1) those who work hard on the science of therapy, creating efficacious treatment models and then taking the models through to empirical validation; (2) those who work hard on themselves in their own development, and integrate personal life experience with clinical skills to become living, breathing therapeutic beings. The former emphasizes brilliance in thinking and the latter emphasizes depth in personal development.
When I meet a therapist who is both brilliant and has great emotional depth, I become an instant fan, and I want to be just like him, or in this case, her!
Mary Kelleher is one of these simultaneously brilliant and emotionally deep therapists — a true gem in our field of marriage and family therapy.
I first met Mary when she came to the University of Minnesota to check out our PhD program as a potential student. I was in the first year of the program. I did not talk much with her at the gathering as she seemed quiet and pensive, and she was much senior to me in age, I guessed maybe hitting 50. It was only after several years later that I realized that Mary was experiencing a severely debilitating migraine attack during the week of her visit. It amazed me to realize that despite the pain, she still made it to the visit from the West coast, one she did not have to make as she was already accepted into our program.
Mary explained to me, "it was incredibly hard, and I was in so much pain, but I really needed to come and see the school for myself before accepting the offer." You have got to respect someone who operates with such deep passion and personal integrity.
I did not get to attend many classes with Mary as she was one year my academic junior, but when I did, I always enjoyed her insights and questions. They seemed to come from an intellect and a life experience with which I was unfamiliar. When I got to know her better, I realized that she had formerly completed all her coursework towards a PhD in astro or nuclear physics or some scientific discipline I can't even articulate much less spell correctly, and decided to switch into another field more suited towards what she really wanted to do. Talk about pursuing personal passion. I thought I was intense, but Mary's passion beat mine hands down.
[Mary has informed me that it was a PhD in neuroscience, and she only liked talking about quantum physics, which she studied when she did her degree in biochemistry. Okay!]
My friendship with Mary grew when I considered the possibility of interning at the University of Minnesota's affiliate Phalen Village Family Medicine Clinic. Mary was working there as part of her doctoral clinical training, so I shadowed her for a day, watching her work closely with patients who were open to having me sit in.
I learned more about how to do good therapy watching Mary work in one day than I did from my professors during my PhD. Two particular cases still stick out clearly in my mind: an Asian woman who struggled with severe PTSD from escaping war in her home country, and a family case with a teenager struggling with chronic medical illness.
Mary handled her clients with incredible compassion and… I can't quite describe it… a very keen yet humble intelligence. It was as though she knew exactly what they were thinking and feeling, and yet she interacted with them in such a way that cleverly yet softly empowered their own agency to see and make positive changes. You could sense throughout the session that she did not think of herself as the expert in the room, and yet her expertise was flowing out through her clients.
At the end of the day of shadowing Mary, I was a fan! Then my questions flowed:
How did you learn to do therapy this way?
What experiences did you go through in life?
How are you able to be so patient with people?
How the heck are you so smart and so emotionally connected and so humble all at the same time?
Mary shared her knowledge and experience with me. They were rich and complicated, and I learned a great deal from how she mastered life and professional expertise through all her experiences. In my traditional Chinese familial ethos, I asked, "can I adopt you as my elder sister?" Which can be translated as, "I see you as worthy of the respect [elder] and care that I would give to my own sister [filial]."
I must have repeated myself about a hundred times since that day, to my friends, my colleagues, my clinical interns, and now, to all of Seattle and Washington state through this blogpost: "you want to work with an amazing therapist? You need to meet Mary Kelleher!"
A few years back, my centre Rekindle was struggling with some very troubled clients who presented with Borderline Personality Disorder. I called Mary as this is one of her many areas of speciality. She graced our team with a webinar on the topic from which we all benefited. If I need a second opinion on a tricky ethical issue, I would not hesitate to contact Mary. This morning, I had an online meeting with her to get some consultation on medical family therapy involving a teenager presenting with Bipolar Mood Disorder. Mary gave me the latest knowledge on treatment for medical compliance using Motivational Interviewing. And if I ever need a consult on therapy work around pain management, Mary would be my first choice.
It is not easy to realize Mary's brilliance as she always makes it look like you came up with the amazing ideas. But one thing that cannot be missed is how much she cares about people.
I know it's bit strange for me to extol so much positive stuff about a single person on a blogpost. But today, I really wanted to show Mary my appreciation for being such a good friend, and also for being one of the best therapists I know. She would definitely not say this about herself — and that, too, is part of what makes her so special!
If you're in Seattle and in need of a really good therapist, no matter what your problem may be — individual, couple, or family — do not hesitate to contact Mary. I also found out today that she also does Internet-based therapy, so it may also be possible to obtain her services via distance as well.
—
© Johnben Loy, 2016. Unauthorized use and/or duplication of this material without express and written permission from this blog's author and/or owner is strictly prohibited. Excerpts and links may be used, provided that full and clear credit is given to Johnben Loy and www.johnbenloy.com with appropriate and specific direction to the original content.