I admit it. I suck at updating blogposts. It's because I can't stand bad writing — especially my own. And it takes too much time to write well and consistently. So I've decided on the next best thing. I've created a public Facebook page.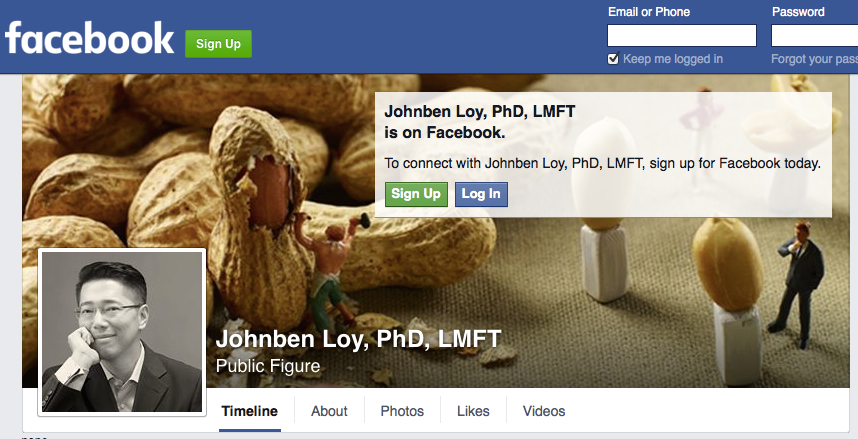 I got this idea when I gave a talk in Hong Kong last month, and one of the co-speakers in the event talked about the Attention Economy.
Now, I can write pithy status updates and link it to real articles on cool topics like:
Marriage & Family Therapy
Leadership Development
Family Business
Systems Thinking & Practice
Social Science
Mental Health
Spirituality (of any kind), and…
Anything Deep & Awesome
In our new attention economy, there is nothing like short and pithy to cover a lot of new ideas and research. Come like me there 'cuz… this blog is going to be for long reads. (But I haven't made my 2016 resolution yet, so no promises.)
—
© Johnben Loy, 2015. Unauthorized use and/or duplication of this material without express and written permission from this blog's author and/or owner is strictly prohibited. Excerpts and links may be used, provided that full and clear credit is given to Johnben Loy and www.johnbenloy.com with appropriate and specific direction to the original content.