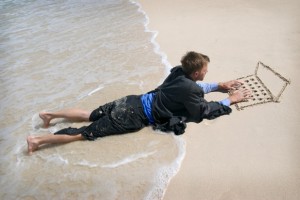 There is nothing so precious to me as a retreat to a remote location on my own for a time of quiet reflection. With my journal in hand and nature all around me, I enter into my soul, look for my core self, and as if meeting an old friend, we get comfortable, sit down, and have long, deep conversations. Work stresses and family difficulties melt into the background.
I have been journaling since I was eleven. For years, I thought everyone journaled. So it still surprises me every now and then when I ask clients to spend some time journaling, and they look back strangely at me.
"Journaling? What do you mean?" some would ask.
Journaling is one of the best self-care activities you can do for yourself. When you are troubled and have no one to talk to, your journal can become your best friend and personal therapist. In this post, I would like to teach you a simple and effective way to engage in expressive journaling. The exercise itself will only take 10 minutes. Continue reading "Troubled? Try Journaling"